Ex-Online is developed by QGE group. It's a product of our 20 years plus of experience in hazardous area engineering and compliance. We've been compiling hazardous area dossiers and completing equipment inspections for most of that time, first on paper, then using spreadsheets and local databases, and now in Ex-Online – a fully-fledged, enterprise-scale, cloud-based system, accessible from anywhere with an internet connection. We're all about compliance, but we're even more about efficiency, and as technology has moved, we've moved to harness it to drive efficiency and improve data quality at all stages of the hazardous area compliance process.
QGE Group
QGE Group has grown steadily since its beginnings as QGE in 2010. Along the way we have continually developed our capabilities in order to do more for our customers, and our investments in our people, technologies and engineering know-how have seen the group expand into our current market-leading position in specialist areas.
Our people are at the core of what we do and who we are as a company. Brief profiles of our management team are below, but our real strength is in the diverse knowledge and expertise of the engineering teams who deliver for our customers.
Extend Training
Extend Training offer a full range of Australian nationally accredited and internationally recognised, competency-based training courses for hazardous areas. We have this idea that to be good at training something, you need to have actually done it in the real world yourself, so the Extend Training team train what they know, and not what they don't. We also know that time is money, so we offer flexible delivery options for many of our courses, allowing you to minimise the time you spend in the classroom while maximising your learning.
Why we built Ex-Online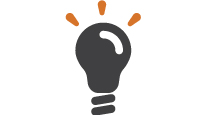 As experienced EEHA practitioners we knew there was a better way to manage hazardous area inspections and compliance dossiers for our customers. There was no existing software solution that met our needs, so we built it ourselves.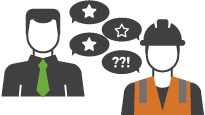 Confusion about dossier requirements can result in incorrect, inconsistent and unnecessary documentation (especially when managing multiple sites!) and it all adds cost and time.
Ex-Online is designed to be used at all stages of a project, from initial design through construction and into operations. Using the system we're achieving 30% time savings compared to traditional methods of compiling a dossier and completing equipment inspections.